We provide clients with a full spectrum of services with top quality flooring solutions. We guide them through the process from the initial consultation, helping them make the right choice, to ensure the specification is fit for the purpose. We then manage the rest of the process throughout the supply and installation process.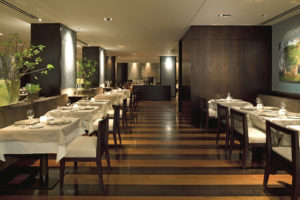 The initial consultation

When we receive an initial consultation we spend time to find out the specific requirements.

Making the right choice

We'll work with you to guide you through the options available by providing specialist advice and support.

Specification

The specification stage involves collating the technical information which the manufacturers will work to.

Preparation

If needed, we can take care of the sub-floor preparation to ensure your flooring is laid correctly and to maximize its lifespan.

Supply and installation

Caughlans Commercial Floor Covering will ensure that the flooring is supplied and installed with the minimum of disturbances, on time and to the highest standards.
All our services work towards a common goal – to make sure your flooring is installed right on schedule, looks exactly the way you want, and continues to do its job over a long and productive life.
Types of flooring we supply:
Broadloom Carpet
Carpet Tiles
Resilient Flooring
Static Dissipative Floors
Ceramics
LVT
Sub-floor Preparation
Polished Concrete
Rubber Flooring
Hygienic Wall Finishes