It's our pleasure to work directly with commercial clients as well as in partnership with main contractors, local government and housing associations. Whoever we're working with, and no matter how big or small the project is, we see ourselves as being part of the team to make sure everything runs as planned, on time and within budget.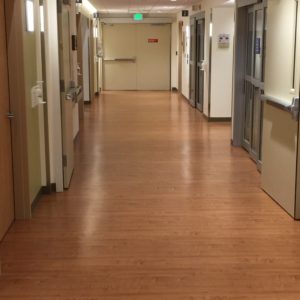 Main Contractors
We understand that the role of contractor can be a complicated job. Managing large projects, coordinating a host of different sub-contractors and dealing with a variety of suppliers is no small task. With our experienced team managing the flooring installation, you can be confident that you made the right decision and that the flooring will be done right, you have other things to worry about.
We see ourselves as part of your team to make sure the project runs smoothly. We work with you to get the specifications right the first time, but if the project changes, we'll adapt accordingly to find the right solution. It's our team effort, our commitment to the job and our professional approach which allows you to rely on us to manage our part of the project on time and within budget.
Corporate Clients
The presentation of a company is key to the success of any business. What people see when they walk into your office building goes a long way to making the best impression. The right flooring provides the perfect backdrop to your office space, and that's where we come in.
We'll work with you to ensure that your company's vision becomes a reality. Whether you're undertaking a refurbishment, or designing a new space, we'll make sure the flooring is fit for the purpose, durable and that it looks great for years to come.
We'll provide the advice you need to make the right choice, within the budget available. Using our digital design facility, you'll also have the opportunity to experiment with different flooring finishes and designs before making the final choice. We then make sure your flooring is supplied on time and installed to the highest standards.
Local Government, Hospitals and Housing Associations
We've built strong and long-standing relationships with Government, Hospitals and Housing Associations by delivering high standards of customer service, time after time.
We know we're just a piece of the puzzle that will get your project done right, but it's a very important piece, and a very important project. It's one where everyone's working as part of a team to deliver a common goal – an entire project that not only looks fantastic, but is finished, snag free, on time and on budget.
So our goal is really understanding the original request from the client. We pay attention to what everyone wants and needs from us – whether it's finding ways to speed up the project, improve environmental performance or to save you money.
We keep things friendly and flexible. And we work hard to build those long-term, trusted relationships that work well for everyone.